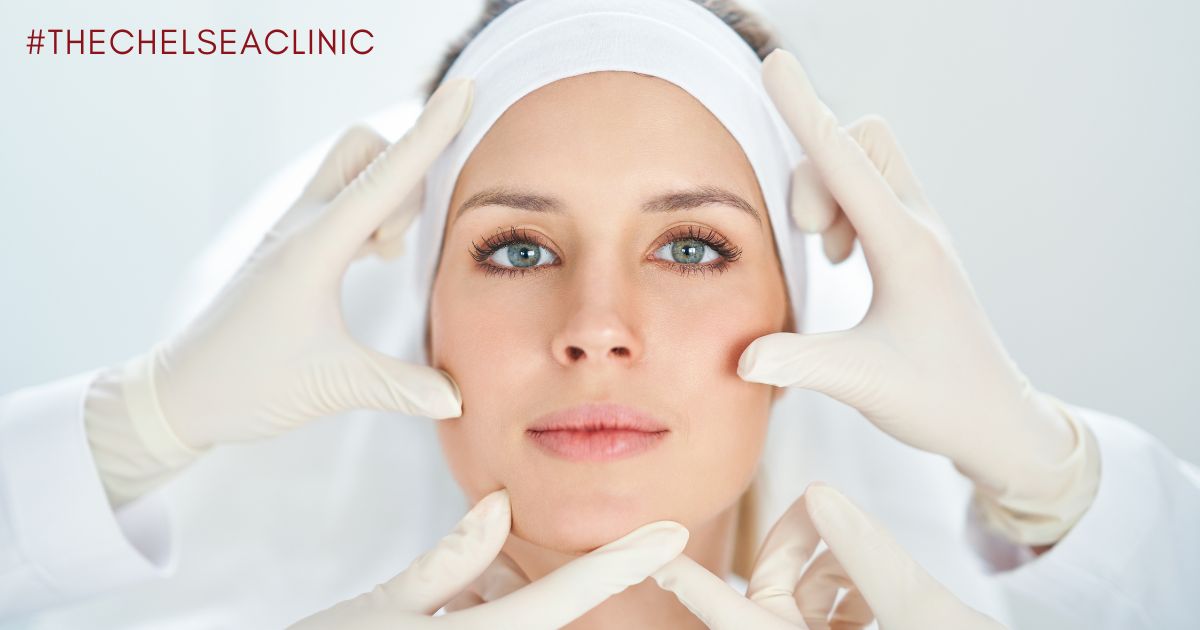 Dermal Fillers also known as Hyaluronic Acid (HA) Fillers offer patients a chance to restore their youthful appearance. These fillers are injected into tissues under the skin and will last from 4 to 24 months. HA Fillers can also be reversed with a solvent in case you do change your mind.
Common uses by patients who use Dermal Fillers are to augment the shape of some facial features such as the nose, chin, lips, or cheekbones. They also help to restore volume in the cheeks, temple, under the eyes, hands, and the Marionette. Dermal fillers can also be used to soften static wrinkles.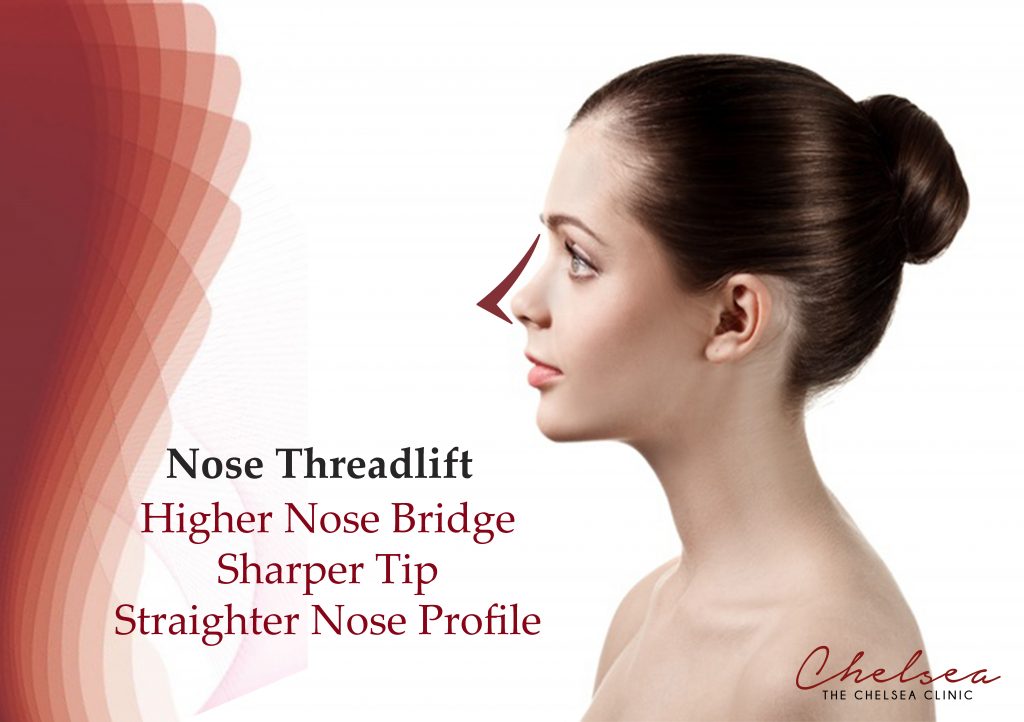 Nose Threadlift gives you a higher and straighter nose and a more defined nose tip. Nose Threadlifts are gaining popularity in Asia, especially in Korea and Japan as it is non-surgical and is minimally invasive.

How does it work?
The Nose Threadlift utilises advanced PDO (polydioxanone) 3-dimensionally barbed threads which are placed under the skin to improve the contour of the nose i.e. elevate the nose bridge and/or tip which stimulating collagen formation to lift and support the desired contour.
The treatment is done under local anaesthesia. Our doctor will determine the number of threads needed based on your current nose shape. Results can be seen immediately after treatment and our doctor and medical staff will give you some post care tips.

How can The Chelsea Clinic help?
The results of Nose Threadlift rely primarily on both the doctor's skills and materials used. The board of doctors at The Chelsea Clinic are experienced and certified in the areas of aesthetics and we carry suitable nose threads from Korea.
When the correct threads are selected and sufficiently used, the lifting, scaffolding and contouring effects of the nose is maximized, given the patient the optimal results. As such, there is little downtime or side effects, hence minimizing pain, time and cost.

Possible side effects
Nose Threadlift is a procedure with a very good safety profile. The procedure itself is done under strict sterile conditions to minimise any risk of infection. The placement of the threads is normally done in such a way that no scars will be visible.


How long does it last?
The embedded threads normally completely dissolves after about 6 months but the collagen that forms during that time will help to support the new shape of the nose for a much longer period. Therefore, Nose Threadlift normally lasts for 1 to 1.5 years.
However, similar procedure can be repeated after 6-12 months for best results.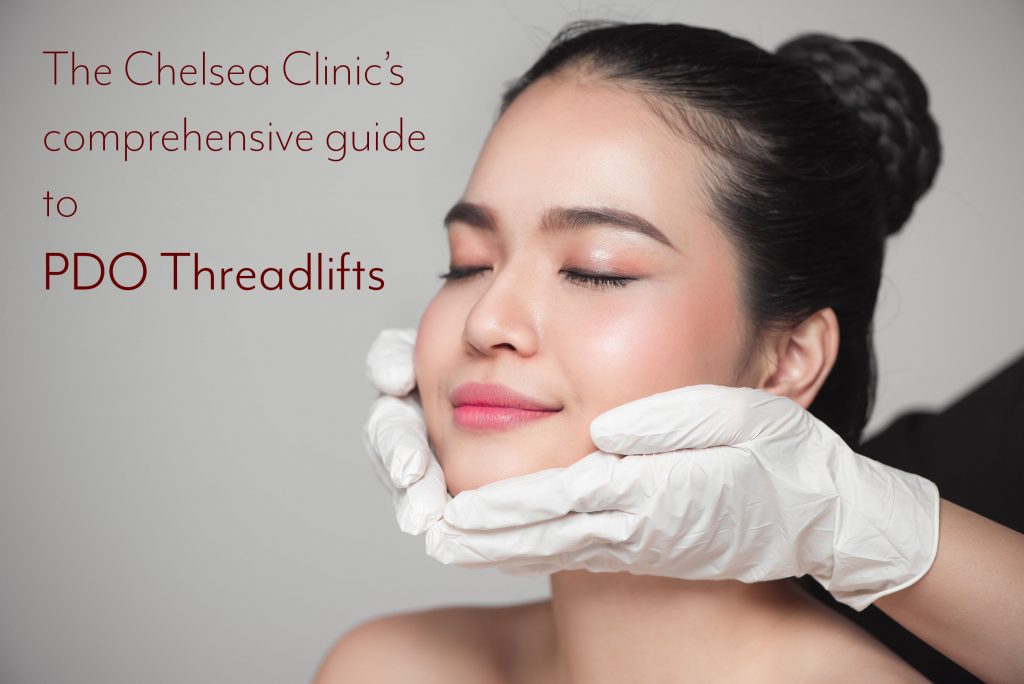 Thread lift in Singapore
The history of facelift spans the last century where mankind started to be concerned over the signs of ageing and desired for a reverse in time. With age, the skin gradually loses its elasticity. Without the ability to contract back to a tight shape, it starts to sag more. Gravity also tugs the layer of fat tissues underneath the skin. A popular solution is a facelift. While facelifts are tried-and-tested, safe procedures, some patients seek for a less-invasive option with a similar outcome. In Singapore, thread lifts are becoming increasingly popular.

A PDO face thread lift involves the insertion of small barbed sutures underneath the skin along key areas of the face and pulled tighter to combat sagging. PDO stands for Polydioxanone, a material used to make these threads. PDO face thread lift is also known as V face thread lift and Korean thread lift. In Singapore, the cost of thread lift is also more affordable than a surgical face lift.

PDO threads are:
SAFE : commonly used in cardiac and surgical sutures
Naturally broken down over months
No cones = no tissue damage
Barely visible due to the transparent material
There are typically 3 different PDO threads available with barbed and smooth threads of varying thickness and lengths. The treatment plan is dependent on one's desired outcome, area of focus, aesthetic needs and lifestyle habits.
MONO Threads
Mono threads are single PDO filaments where the threads are smooth and made without barbs. The maximum skin tightening effect is achieved when these threads are inserted in a mesh-like pattern from all directions. After insertion, they activate collagen synthesis for both tightening and cell rejuvenation. Although mono threads evenly tighten the skin, lifting is not very pronounced. About 10-30 mono threads are required for any given treatment area. Areas benefited by Mono Threads: Sagging necks, forehead lines, sunken cheeks and facial wrinkles. Perks: No such dangers of over-pulling or dimpling.
COG Threads
Cog threads are similar to mono threads but differentiate themselves by the barbs that attach to the underside of the skin. Barbs effectively suspend tissue structure to lift sagging skin and add support to the skin structure. This creates more of an obvious lift. Cog threads also facilitates collagen formation around the threads. When paired with Mono threads, the result is firm and smooth skin. Areas benefited by Cog Threads: Jowls, eyebrow, nose.
SCREW Threads
Screw threads help in plumping up facial volume over sunken areas. One or two threads (multi-screw) intertwining the inserting needle augment the final lifting result. Areas benefited by Screw Threads: Cheeks, under eye, temples.
What are the results of PDO V-Face Threadlift?
Improvements skin elasticity and texture
Smoothens wrinkles
Brightens skin tone
Rejuvenate and lifts the skin
Redefine facial contours
Masks the appearance of unsightly forehead veins
Which areas can I lift?
Being versatile, PDO threads can used on any parts of the face and some body areas.
Hooded eyelids
Eyebrows
Jawline
Crow's feet
Undereye area
Wrinkles around the mouth
Neck
Jowls
Decolletage
Nasolabial folds
Cheeks
Abdomen
Buttocks
Shoulders, knees, calves and forearms
Why choose The Chelsea Clinic for PDO V-Face threadlift?
Our doctors use quality threads made in Korean and adopt their techniques. Dr Ewen Chee, The Chelsea Clinic's medical director, is Asia's regional trainer for PDO threadlift procedures. Dr Chee has also graced several medical conferences including APEM and Congresso SIME 2017 as a key speaker and trainer. The results and durability of PDO face thread lifts are based on a doctor's techniques and skills, track record and experience in the treatment. The Chelsea Clinic also provides anaesthesia for your comfort, dedicated post-treatment care and support. Two to three sessions of reviews will be arranged after the treatment to make sure that your threads are in place.
How long do the effects last?
Depending on factors like age, lifestyle habits and facial movement patterns, PDO v face thread lift can last between 1 to 1.5 years. At 1-2 months, a rejuvenation effect can be observed and you will start to notice an improved skin texture and firmer skin*. After a 6 months mark, collagen production peaks and the results of PDO v face thread lift gradually gets better. In fact, additional threads can be inserted at a later date if one wishes for more lifting or longer-lasting effects. *It depends on whether your doctor focuses on skin lifting or skin rejuvenation. The technique employed and threads used are also equally important.
Will threads break?
Thread breakage was once more common with older Aptos threads and older methods of suturing. With new technology and the high tensile strength of threads, it becomes rarer for threads to break. Breakage mainly happens at the ends where the threads meet the incision. Poor care, excessive facial movement, unnecessary rubbing are other prime factors that may cause threads to break. Once the incision heals, the threads will be more set in place. Authentic quality threads are strong and do not decay.
How do I know if my threads are not in place or have broken?
Some common signs include:
Visible threads: Threads should be implanted deep and out of sight. A visibly upwards mitigated thread is an indication that threads have broken.
Decline in appearance: PDO Threadlifts should last for minimally six months. If that does not happen for you, you might have a loose thread somewhere.
Extrusion: Noticeable but painless extruded threads peeking from within your skin is not a good sign.
Although not dangerous or life-threatening, should you experience any of these symptoms, do return to consult your physician. Meanwhile, DO NOT prod, scratch or tug at any of the broken thread. Extrusions can be easily fixed by trimming and resealing the thread. Broken threads can be treated by reshaping the tissues.
What is the downtime for Korean thread lift and do they have any side effects?
As Korean PDO threadlifts are minimally invasive, recovery is relatively quick. Unlike full surgical facelifts, swelling or bruising will dissipate quickly and one should be back to full functionality within a week. The face may feel tight for a couple of days before the PDO threads sink into place. But do note that Korean PDO threadlifts may not be for everybody. Patients with moderate age-related facial sagging and the right skin condition may benefit more than patients with serious sagging skin who may require surgical attention.
Will PDO threads be sufficient for my sagging skin?
Korean PDO threadlifts work particularly well with other minimally-invasive treatments such as Ultherapy or HIFU (High Intensity Frequency Ultrasound) to give a more pronounced, yet natural lifting effect. Ageing can also bring about the loss of facial volume. Sometimes, PDO threads are combined with bio-stimulating fillers to plump up sunken cheeks or forehead for a youthful outlook.
Where can I do thread lift in Singapore?
It is important to visit an experienced doctor in Singapore for thread lift procedures.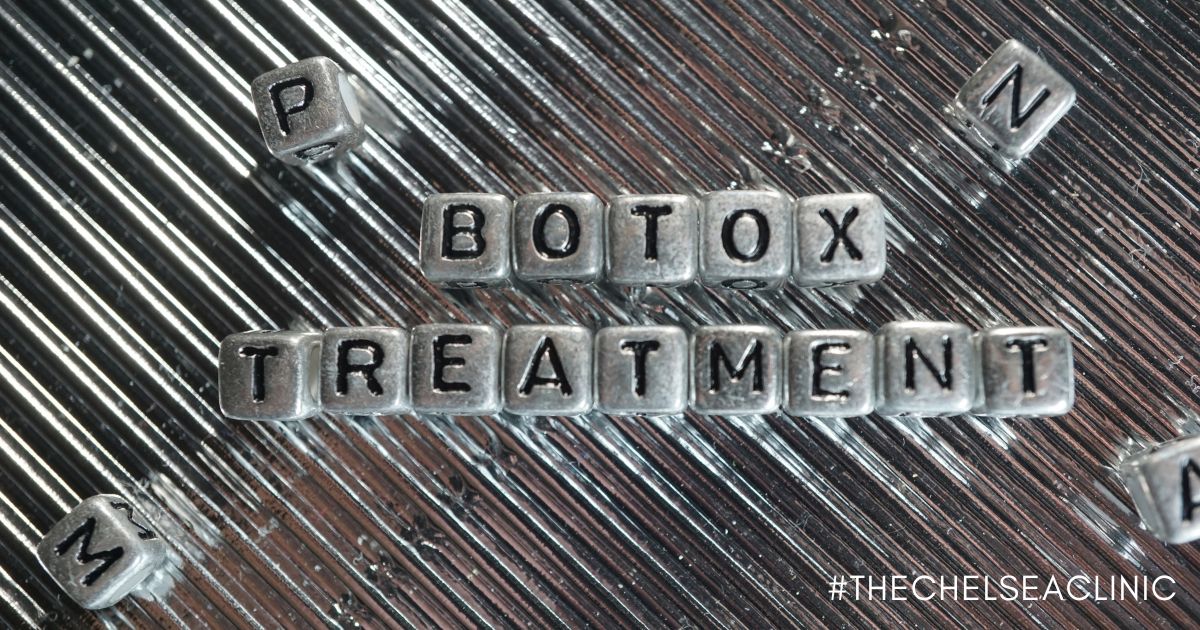 Botulinum toxin type A, commonly known as botox or BTX-A, is a purified protein that relaxes the muscles at the treated area to reduce the appearance of wrinkles and facial lines. On average, BTX-A lasts for about 4 months. In order to maintain the appearance, a follow-up treatment is done 2 to 3 times a year. As more treatment is done to the area, the results are longer lasting and more visible gradually reducing the number of visits needed annually.
BTX-A is also used to reduce the size of the jaw muscles to contour the face. BTX-A replenishes the look of the skin for a more youthful and vibrant appearance.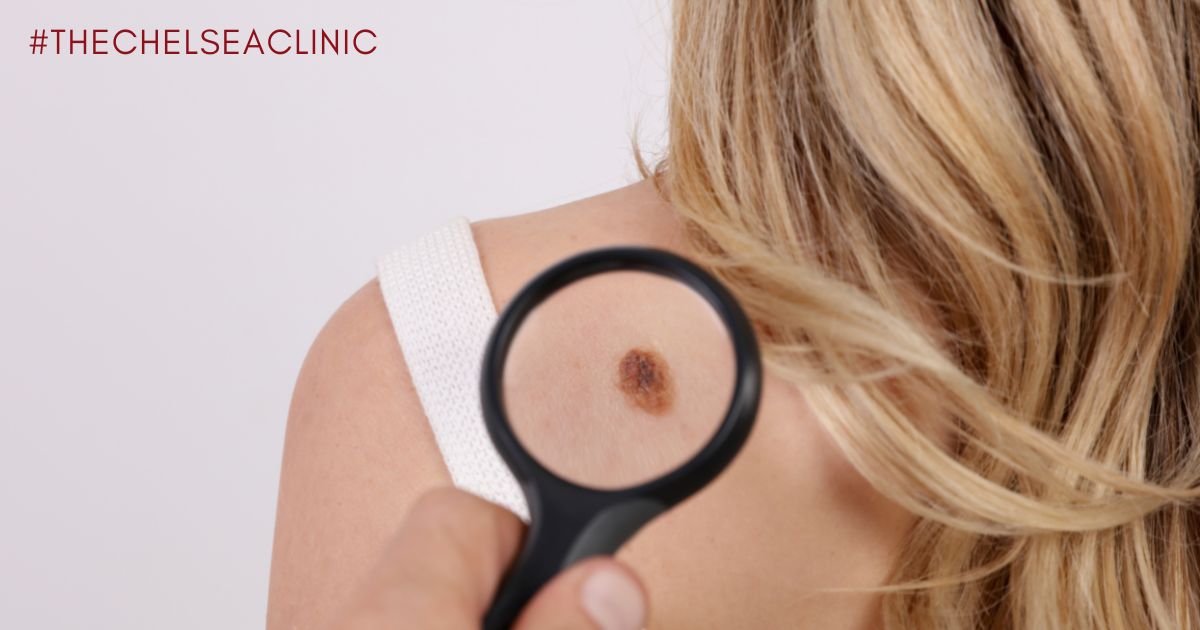 Do you find that pesky mole unflattering and unsightly? Fret not, moles can be removed at Chelsea Clinic with a laser! During the mole removal process, a laser is used to destroy the mole tissue. After two to three sessions, the mole is fully removed.
Lasers are effective at removing moles because of their ability to target hard-to-reach, sensitive areas such as the ears, nose, and face.
If you would like to know more on our aesthetic procedures and whether it is suitable for you, please call our clinics to make an appointment.
Alternatively, you may submit your enquiry using the form below: