Dull skin is a common complaint, and it commonly refers to a skin that does not glow, has uneven tone, pigmentation and large open pores.
In essence, the skin does not reflect light correctly and appears tired and unhealthy.
A skin rejuvenation program that involves the combination of IPL, or lasers like clear and brilliant , topical creams and even oral supplements go a long way in restoring the glow that everyone desires for.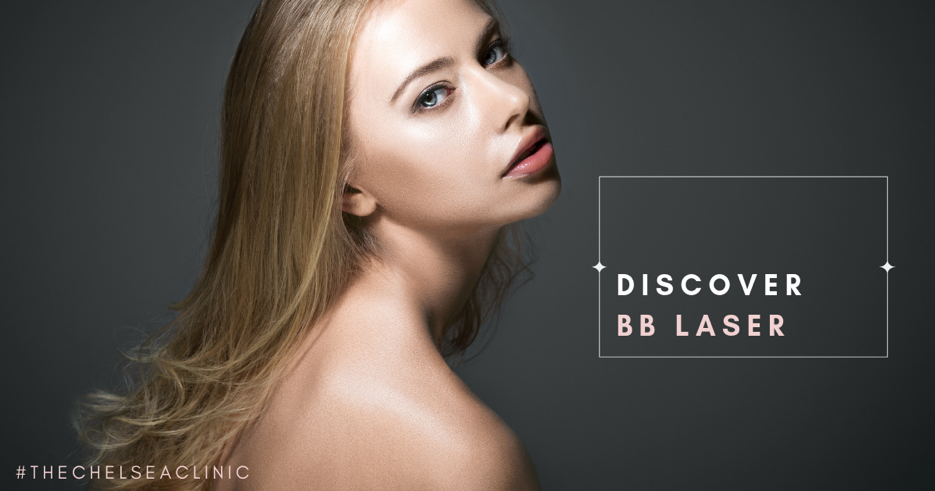 What is BB Laser?
BB laser aims to provide the skin with a "BB cream-like complexion" even without makeup. BB cream is short for 'blemish & balm' cream, an all-in-1 cream which protects, cover and hydrates. It is a versatile step in makeup routine and acts as both a foundation and moisturizer.
BB Laser is a gentle resurfacing laser with 1927nm wavelengths that specifically targets melanin pigments. During the treatment, Thulium heat stimulates collagen formation, induces collagen contraction and hence, improves skin elasticity.
After the procedure, Calecim® is generously applied to aid in the skin's recovery and rejuvenation journey. As compared to the general fractional laser, BB laser's downtime is between 2-4 days. Some scabbing may be common post-treatment and the scabs will fall off naturally.
Days after the laser, one can expect improved texture, tone and clarity of the skin. Effects can usually be seen in one session.


Skin conditions that BB Laser can help:
Pigmentation & melasma
Age/ sun spots
Dull skin
Large pores
Fine lines
Acne scarring
Frequently clogged pores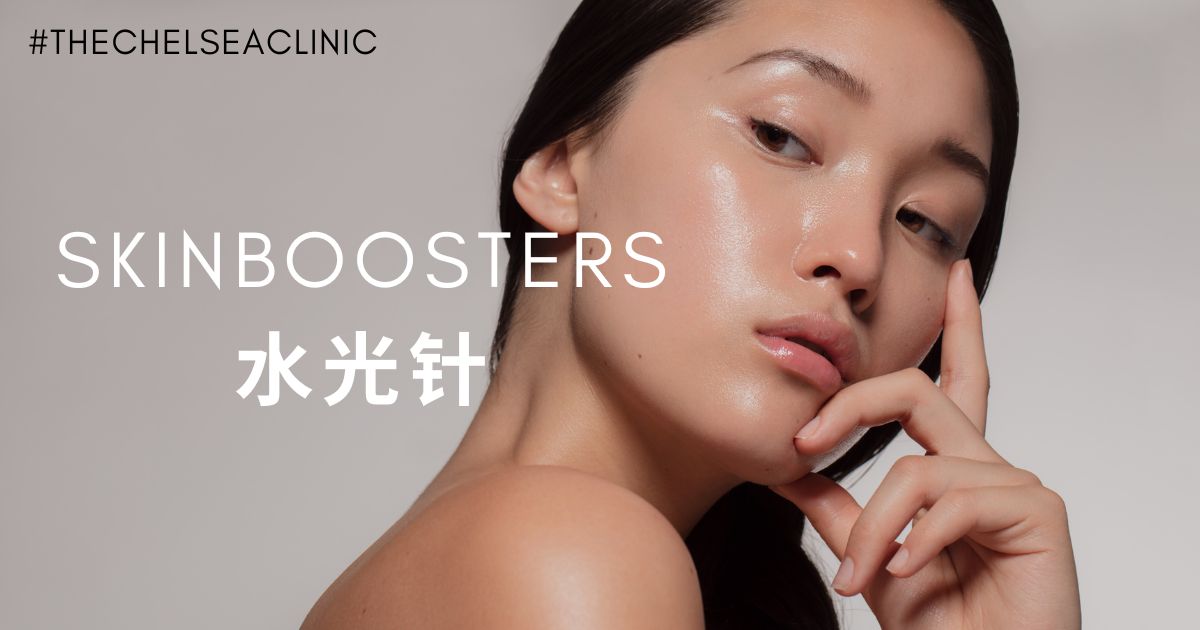 Nonsurgical cosmetic procedures such as Dermal fillers (Hyaluronic Acid fillers) and Skinboosters have been popular amongst patients. Skinboosters contain hyaluronic acid that hydrates the skin deeply whilst improving collagen production. This acts as an anti-ageing and whitening treatment and reduces the size of pores.
Skinboosters are injected using a dermal injector gun or the more traditional hand injection technique. When a skinbooster is injected into the skin, the hyaluronic acid present attracts up to 1000 times its weight in water, substantially improving the hydration levels of the skin. The process is seen almost immediately, as the skin appears moisturised and younger looking.
Some of the conditions skinboosters are able pigmentation & melasma, inflamed skin, sagging skin and enlarged pores.
Skinboosters act like water reservoirs by absorbing and retaining moisture resulting in long-term hydration. Skinboosters are also able to reverse UV damage and improve skin texture and elasticity by stimulating collagen and elastin growth, giving the patient an improved glow and radiance to their skin.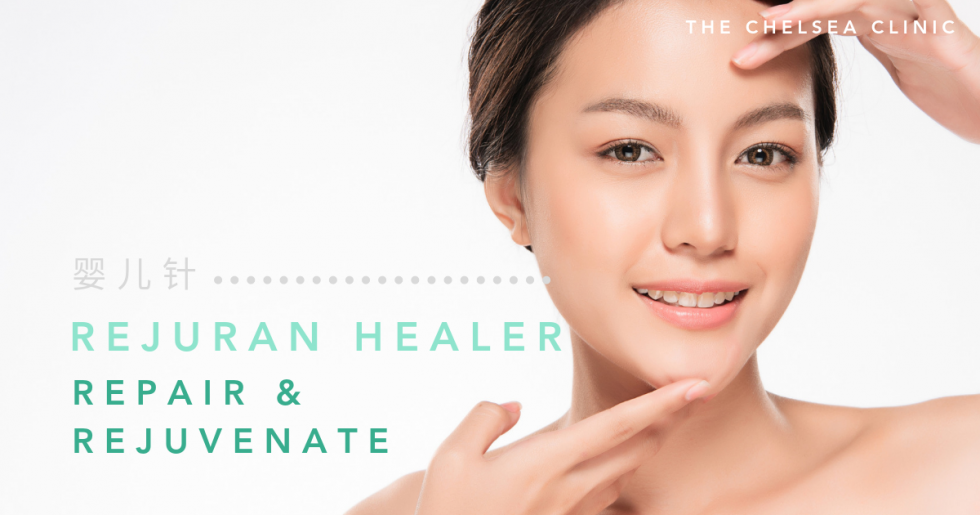 Rejuran Healer
Anti-ageing treatments have always been sought after at The Chelsea Clinic. A plethora of methods- lasers, thread lifts, ultrasound lifting, etc have been proven and tested. Making waves with good reviews, Rejuran Healer is a salmon DNA-based product which utilises Polynucleotide (PDRN) for skin healing and collagen synthesis. Rejuran Healer naturally regenerates the damaged tissues to create healthier skin and improve skin elasticity. The active ingredient of PDRN is DNA fragments optimised when administrated into the body through a series of mini injections. As such, refining the physiological conditions of the skin cells. Rejuran Healer also promotes an anti-inflammatory effect and is HSA- approved as PDRN naturally exists in the body.
What is the effect of Rejuran Healer?
Rejuran activates self-regeneration ability, normalises the condition of the skin environment, restores the health of the epidermis and dermis and increases skin elasticity through various environmental factors. Rejuran Healer recovers protective layers of the skin by increasing thickness and density of the dermis. Individuals who have done Rejuran review that their skin looks supple and youthful.
What are some of the main benefits of Rejuran Healer?
Correct wrinkles and crow's feet
Improve the appearance of acne scars, making them more shallow
Skin lifting effect
Skin Brightening
Skin barrier regeneration -repair damaged dermal cells
Safe because of high physical compatibility of polynucleotide extracted from salmon
Reduce pore size
Improves elasticity, turgidity and tonicity of skin
Balance control – skin oil and moisture
Reduce skin redness and liven skin tone
Reduce dead skin cells
Combat rough skin
Rejuran Healer significantly improves acne scars.
Acne scar treatment can be very tricky due to the law of diminishing results. A patient with severe atrophic scars can benefit enormously with a 10%-20% improvement each time while those with more surface scars require more effort (several sessions) to reach a rare 90% improvement. While a logarithmic curve can explain why acne scars may fail to respond as well during previous treatments and the results even out with every laser done, let's not be disheartened.
Acne scars are defects in the skin which cannot be entirely removed by lasers. Rejuran Healer is very well received on acne scars because of its regenerative properties to repair and fill damaged tissue once held hostile by tight scarring. There are reports of remarkable improvements on scar size and depth, smoothness and more refined pores. Rejuran Healer also permanently heals and every session is a stacked bonus to skin density. In fact, Rejuran Healer can be combined with Picosure laser or subcision. Lasers can soften the shoulders of the "holes" while subcision can free the scars. Each scar will be addressed in different ways.
In all honesty, it is difficult and costly to treat every scar on the face individually but The Chelsea Clinic is dedicated to our patients needs and our doctors will do the best they can to bring out the beauty in our patients who have once fought acne battles. Instalment plans are also available.
Who is ideal for Rejuran Healer?
Rejuran Healer will benefit those who have:
Sensitive skin as a result of external conditions or harsh aesthetic treatments
Wrinkled, saggy skin
Bad acne scarring
Tried several aesthetic treatments but dissatisfied
Ageing, dull skin.
Is Rejuran Healer treatment painful?
Rejuran Healer can be administrated via micro-needles or an injector gun (4mm needles). Dr Ewen Chee, the medical director of The Chelsea Clinic, prefers using a free-hand approach to prevent wastage and also, believes that free-hand is more effective, as the depth can be controlled. As needles are involved, there will be discomfort during the treatment. The Chelsea Clinic will make ample preparations to minimise our patients' pain. Painkillers, numbing cream and local anaesthesia are offered based on their threshold.
Is Rejuran Healer safe?
Rejuran Healer is a 'new concept' skin healing that repairs from the inside and improves physiological conditions, instead of temporarily filling a depth within the skin. It is a unique biocompatible substance with low rejection and can be stabilized immediately in the rare case of reaction. As such, Rejuran can be either used a standalone treatment or to complement other treatments like skin boosters or threadlifts.
What is Rejuran Healer's downtime and when do I see results?
Blabs injected all over the face will subside within 24 hours and usual daily activities can be resumed after that. Needle site markings, mild redness and bruises can be concealed with light makeup. Post recovery solutions like stem cell masks and topical creams are prescribed after the treatment to aid in your recovery. Our patients experience results within 1-2 weeks. Some may take up to 4 weeks before seeing a visible improvement in skin smoothness, fine lines and hydration level as collagen production starts. The lifting may be gradual and progressive.
How many sessions of Rejuran are needed for a complete treatment?
3 sessions, with each session done monthly and maintenance once every 6 months. For those with acne scarring, there is no maximum number. 3 or more sessions are recommended based on the depth of the scars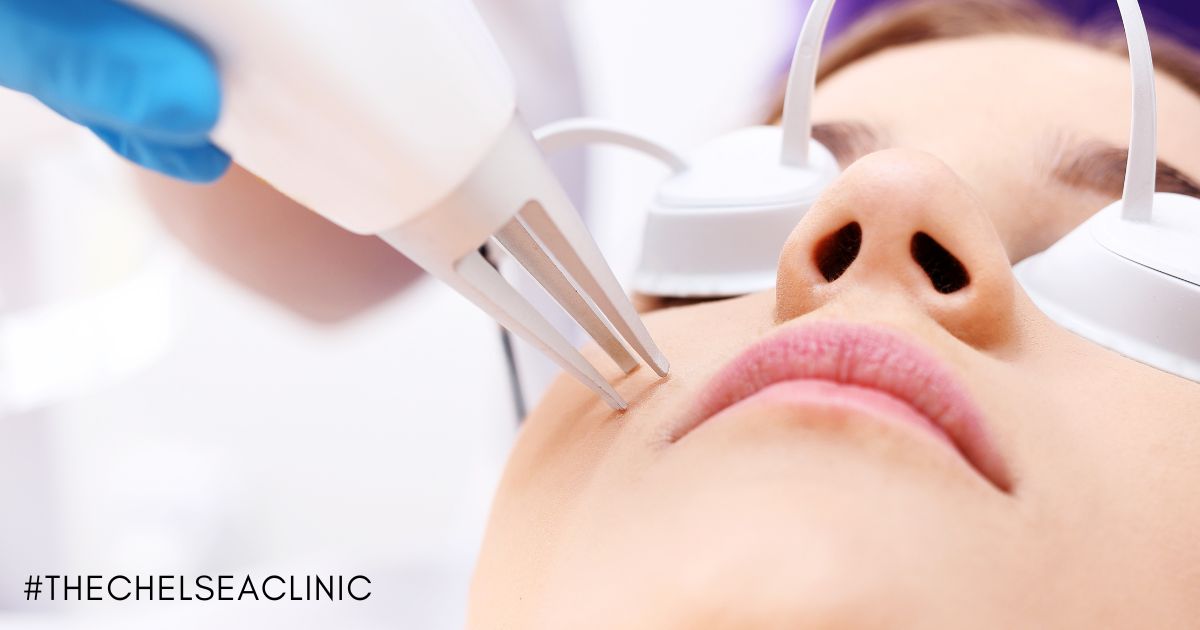 Our skin is the shield that safeguards important organs inside of us. Underneath lies our veins, muscles, tissue, and our internal organs. It is only natural that as we age, our shield deteriorates from battling different elements. Leading to an uneven, unappealing, and dull complexion.
Like a shield after many battles, it has to be polished and restored. Instead of wax and grinders, our skin can be polished and restored using a Neodymium Yag (ND:YAG) Laser and IPL treatment to combat wear and tear. These two treatments help to fight signs of ageing or damaged skin by restoring sun damage, hyperpigmentation, acne scarring, and superficial wrinkles amongst many other battle scars.
ND:YAG Lasers are non-ablative lasers that work under the skin by heating any underlying tissue whilst leaving the surface intact. This process stimulates collagen growth to resurface the skin. IPL treatments are often confused with laser treatments. The IPL machine actually uses broad-spectrum visible light instead of a laser. IPL can be either ablative or non-ablative and is used to rejuvenate the skin.
Some even go the extra mile by introducing a profacial routine. Using different technology concepts such as Aqua Peeling, Multipolar Radio Frequency, Ion Lifting, or even Ultrasound. Different facials help to improve the complexion of the skin reducing any dullness and even complexion.
The Chelsea Clinic's Pro treatment can also be combined with the ND:YAG Laser + IPL for better results.
If you would like to know more on our aesthetic procedures and whether it is suitable for you, please call our clinics to make an appointment.
Alternatively, you may submit your enquiry using the form below: